Couple of Day ago Fox sports announced the Broadcast schedule for this upcoming summer's 2018 world cup this summer in Russia.
Fox Networl will be airing all 64 Matches live stream on their websites including a whopping 38 Matches broadcast on television and remaining 26 games on FS1. Viewers can enjoy the All 64 Matches from 14 June to 15 July 2018 will be live stream on Fox sports go and Fox soccer Match Pass.
Despite not Qualifying the U.S. team in the world cup, or nor world cup powers italy and netherlands still Fox sports said it will air 38 matches live on broadcast network and this will more than the previous four world cup. That means Fox will be airing more then 350 hours of programme on this tournament.
The FOX broadcast network coverage starts with the first match of the WC tournament when Host Russia faces Saudi Arabia on Thursday, June 14.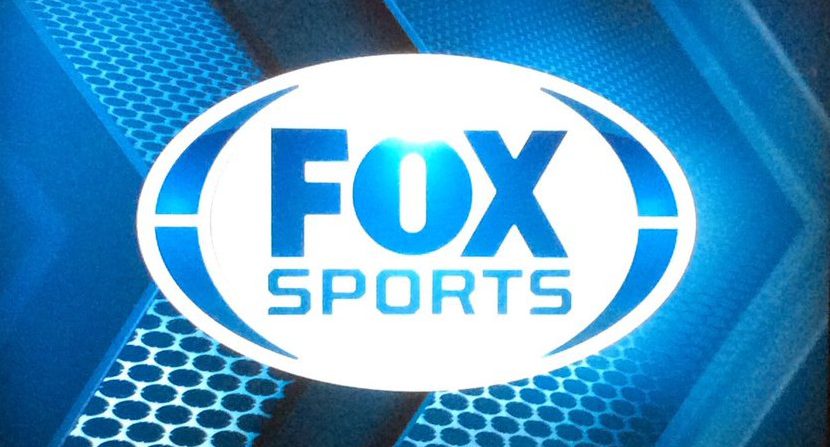 "The 2018 FIFA World Cup Russia is not only the summer's biggest sporting event but Fox Sports' largest production in our 24-year history," said David Neal, Fox Sports' executive producer, FIFA World Cup, and VP Production. "Our programming team has done a terrific job curating a schedule fit for an event of this magnitude, showcasing thrilling matchups on both Fox and FS1, including more matches than ever before on broadcast television."
Early group-play highlights at World Cup 2018 include Portugal-Spain in Group B (June 15, 2 PM ET on Fox), Argentina-Iceland in Group D (June 16, 9 AM ET, Fox), Germany-Mexico in Group F (June 17, 11 AM ET, FS1) and England-Belgium in Group G (June 28, 2 PM ET, Fox). The knockout stages begin June 30.
A part of the World cup live games Fox sports studio also shown two story complex based of Russia's Red square Featuring Two sets a Main Anchor Desk and An Interview area. Postgame and late night show also coverage by the network. Programs in the mix include World Cup Live, hosted by Kate Abdo; World Cup Today, with Rob Stone; and World Cup Tonight, with host Fernando Fiore.
Check out below the Day by day full TV schedule (subject to networks changes ):
Note : All timing are shown below in ET
GROUP PLAY
Thursday, June 14
11 AM – Russia vs Saudi Arabia (Group 1), Luzhniki Stadium, Moscow, FOX
Friday, June 15
8 AM – Egypt vs Uruguay (Group A), Ekaterinburg Arena, Ekaterinburg, FS1
11 AM – Morocco vs Iran (Group B), St. Petersburg Stadium, St. Petersburg, FOX
2 PM – Portugal vs Spain (Group B), Fisht Stadium, Sochi, FOX
Saturday, June 16
6 AM – France vs Australia (Group C), Kazan Arena, Kazan, FS1
9 AM – Argentina vs Iceland (Group D, Spartak Stadium, Moscow, FOX
Noon – Peru vs Denmark (Group C), Mordovia Arena, Saransk, FS1
3 PM – Croatia vs Nigeria (Group D), Kaliningrad Stadium, Kaliningrad, FS1
Sunday, June 17
8 AM – Costa Rica vs Serbia (Group E), Samara Arena, Samara, FOX
11:00 AM – Germany vs Mexico (Group F), Luzhniki Stadium, Moscow, FS1
2 PM – Brazil vs Switzerland (Group E), Rostov Arena, Rostov-on-Don, FS1
Monday, June 18
8 AM – Sweden vs Korea Republic (Group F), Nizhny Novgorod Stadium, Nizhny Novgorod, FS1
11 AM – Belgium vs Panama (Group G), Fisht Stadium, Sochi, FS1
2 PM – Tunisia vs England (Group G), Volgograd Arena, Volgograd, FS1
Tuesday, June 19
8 AM – Colombia vs Japan (Group H), Mordovia Arena, Saransk, FS1
11 AM – Poland vs Senegal (Group H), Spartak Stadium, Moscow, FOX
2 PM – Russia vs Egypt (Group A), St. Petersburg Stadium, St. Petersburg, FOX
Wednesday, June 20
8 AM – Portugal vs Morocco (Group B), Luzhniki Stadium, Moscow, FS1
11 AM – Uruguay vs Saudi Arabia (Group A), Rostov Arena, Rostov-on-Don, FOX
2 PM – Iran vs Spain (Group B), Kazan Arena, Kazan, FOX
Thursday, June 21
8 AM – Denmark vs Australia (Group C), Samara Arena, Samara, FS1
11 AM – France vs Peru (Group C), Ekaterinburg Arena, Ekaterinburg, FOX
2 PM – Argentina vs Croatia (Group D), Nizhny Novgorod Stadium, Nizhny Novgorod, FOX
Friday, June 22
8 AM – Brazil vs Costa Rica (Group E), St. Petersburg Stadium, St. Petersburg, FS1
11 AM – Nigeria vs Iceland (Group D), Volgograd Arena, Volgograd, FOX
2 PM – Serbia vs Switzerland (Group E), Kaliningrad Stadium, Kaliningrad, FOX
Saturday, June 23
8 AM – Belgium vs Tunisia (Group G), Spartak Stadium, Moscow, FOX
11 AM – Korea Republic vs Mexico (Group F), Rostov Arena, Rostov-on-Don, FOX
2 PM – Germany vs Sweden (Group F), Fisht Stadium, Sochi, FOX
Sunday, June 24
8 AM – England vs Panama (Group G), Nizhny Novgorod Stadium, Nizhny Novgorod, FS1
11 AM – Japan vs Senegal (Group H), Ekaterinburg Arena, Ekaterinburg, FOX
2 PM – Poland vs Colombia (Group H), Kazan Arena, Kazan, FOX
Monday, June 25
10 AM – Group A: Uruguay vs Russia, Samara Arena, Samara, FOX; Saudi Arabia vs Egypt, Volgograd Arena, Volgograd FS1
2 PM – Group B: Iran vs Portugal, Mordovia Arena, Saransk, FOX; Spain vs Morocco Kaliningrad Stadium, Kaliningrad, FS1
Tuesday, June 26
10 AM – Group C: Denmark vs France, Luzhniki Stadium, Moscow, FOX; Australia vs Peru, Fisht Stadium, Sochi, FS1
2 PM – Group D: Nigeria vs Argentina, St. Petersburg Stadium, St. Petersburg, FOX; Iceland vs Croatia, Rostov Arena, Rostov-on-Don, FS1
Wednesday, June 27
10 AM – Group F: Mexico vs Sweden, Ekaterinburg Arena, Ekaterinburg, FOX; Korea Republic vs Germany, Kazan Arena, Kazan, FS1
2 PM – Group E: Serbia vs Brazil, Spartak Stadium, Moscow, FOX; Switzerland vs Costa, Rica Nizhny Novgorod Stadium, Nizhny Novgorod, FS1
Thursday, June 28
10 AM – Group H: Senegal vs Colombia, Samara Arena, Samara, FOX; Japan vs Poland, Volgograd Arena, Volgograd, FS1
2 PM – Group G: England vs Belgium, Kaliningrad Stadium, Kaliningrad, FOX; Panama vs Tunisia, Mordovia Arena, Saransk, FS1
ROUND OF 16
Saturday, June 30
10 AM – Group C1 vs Group 2D, Kazan Arena, Kazan, FOX
2 PM – Group A1 vs Group B2, Fisht Stadium, Sochi, FOX
Sunday, July 1
10 AM – Group B1 vs Group A2, Luzhniki Stadium, Moscow, FOX
2 PM – Group D1 vs Group C2, Nizhny Novgorod Stadium, Nizhny Novgorod, FOX
Monday, July 2
10 AM – Group E1 vs. Group F2, Samara Arena, Samara, FS1
2 PM – Group G1 vs. Group H2, Rostov Arena, Rostov-on-Don, FOX
Tuesday, July 3
10 AM – Group F1 vs Group E2, St. Petersburg Stadium, St. Petersburg, FS1
2 PM – Group H1 vs Group G2, Spartak Stadium, Moscow, FOX
QUARTERFINALS
Friday, July 6
10 AM – A1-B2 Winner vs C1-D2 Winner, Nizhny Novgorod Stadium, Nizhny Novgorod, FS1
2 PM – E1-F2 Winner vs G1-H2 Winner, Kazan Arena, Kazan, FS1
Saturday, July 7
10 AM – E2-F1 Winner vs G2-H1 Winner, Samara Arena, Samara, FOX
2 PM – A2-B1 Winner vs. C2-D1 Winner, Fisht Stadium, Sochi, FOX
SEMIFINALS
Tuesday, July 10
A1-B2-C1-D2 Winner vs E1-F2-G1-H2 Winner, St. Petersburg Stadium, St. Petersburg, FOX
Wednesday, July 11
A2-B1-C2-D1 Winner vs. E2-F1-G2-H1 Winner, Luzhniki Stadium, Moscow, FOX
THIRD-PLACE MATCH
Saturday, July 14
10 AM – St. Petersburg Stadium, St. Petersburg, FOX
FINAL
Sunday, July 15
11 AM – Luzhniki Stadium, Moscow, FOX
Watch World cup Live with ExpressVPN
Easy set up
30-day money back guarantee 
 Save 49%
Watch Football World cup live with #1 VPN
We may earn commission from buying our links. For the record, This Website does not condone copyright violation with the help of a VPN as we promotes online privacy and security afforded by Virtual Private Networks