Brazil Who is the Most Successful National Team in the History of Football World cup as won the Five Titles from 7 Finals Appearance as well as earning second-place, third-place and fourth-place finishes twice each. Brazil is the only national team to Feature in all 20 FIFA World Cup editions and Looking to Sixth Title in the Russia World cup 2018. Brazil is the First team to Qualify for 21st Edition of Fifa Football World cup.
Check out below the Brazil National Football Team (Selecao) Performance in the Each Appearance in Fifa world cup So far.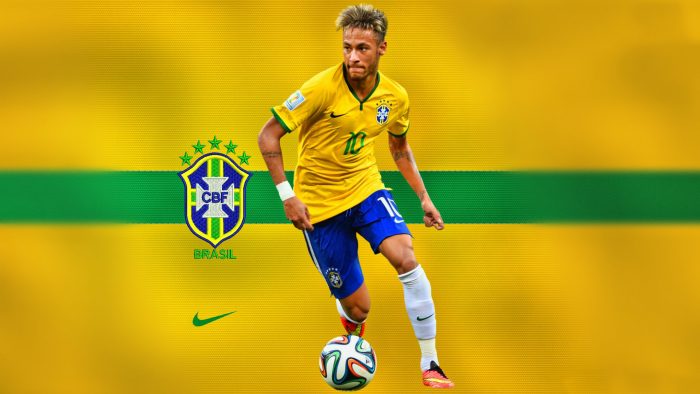 How Brazil Team Perfom in the Fifa World Cup So far
Brazil Performance in FIFA World Cup – record
Year
Round
Position
Uruguay 1930
Group Stage
6th
Italy 1934
Round 1
14th
France 1938
Third Place
3rd
Brazil 1950
Runners-up
2nd
Switzerland 1954
Quarter-Finals
5th
Sweden 1958
Champions
1st
Chile 1962
Champions
1st
England 1966
Group Stage
11th
Mexico 1970
Champions
1st
West Germany 1974
Fourth Place
4th
Argentina 1978
Third Place
3rd
Spain 1982
Round 2
5th
Mexico 1986
Quarter-Finals
5th
Italy 1990
Round of 16
9th
The United States 1994
Champions
1st
France 1998
Runners-up
2nd
South Korea Japan 2002
Champions
1st
Germany 2006
Quarter-Finals
5th
South Africa 2010
Quarter-Finals
6th
Brazil 2014
Fourth Place
4th
Russia 2018
Qualified
14
Brazil has also the best overall performance in Fifa World Cup history in both proportional and absolute terms as record of 70 victories in 104 matches played, 119 goal difference, 227 points and only 17 losses.
Also see : How to Watch Fifa world cup 2018 live in Brazil country
Brazil Team Performance by Opponent
Country
Played
Won
Drawn
Lost
GF
GA
GD
Win%

 

Sweden
7
5
2
0
21
8
+13
71.42

 

Czechoslovakia
5
3
2
0
10
4
+6
60.00

 

Spain
5
3
1
1
10
5
+5
60.00

 

Italy
5
2
1
2
9
7
+2
40.00

 

Mexico
4
3
1
0
11
0
+11
75.00

 

Chile
4
3
1
0
12
4
+8
75.00

 

Scotland
4
3
1
0
7
2
+5
75.00

 

England
4
3
1
0
6
2
+4
75.00

 

Poland
4
3
0
1
13
7
+6
75.00

 

Argentina
4
2
1
1
5
3
+2
50.00

 

Yugoslavia
4
1
2
1
4
3
+1
25.00

 

France
4
1
1
2
6
7
–1
25.00

 

Netherlands
5
1
1
3
5
10
–5
20.00

 

Russia
3
3
0
0
6
1
+5
100.00

 

Cameroon
2
2
0
0
7
1
+6
100.00

 

Peru
2
2
0
0
7
2
+5
100.00

 

Costa Rica
2
2
0
0
6
2
+4
100.00

 

Austria
2
2
0
0
4
0
+4
100.00

 

Croatia
2
2
0
0
4
1
+3
100.00

 

Turkey
2
2
0
0
3
1
+2
100.00

 

Uruguay
2
1
0
1
4
3
+1
50.00

 

Portugal
2
0
1
1
1
3
–2
0.00

 

Hungary
2
0
0
2
3
7
–4
0.00

 

Germany
2
1
0
1
3
7
-4
50.00

 

Bolivia
1
1
0
0
4
0
+4
100.00

 

Japan
1
1
0
0
4
1
+3
100.00

 

Ghana
1
1
0
0
3
0
+3
100.00

 

Morocco
1
1
0
0
3
0
+3
100.00

 

Northern Ireland
1
1
0
0
3
0
+3
100.00

 

Zaire
1
1
0
0
3
0
+3
100.00

 

Ivory Coast
1
1
0
0
3
1
+2
100.00

 

Australia
1
1
0
0
2
0
+2
100.00

 

Belgium
1
1
0
0
2
0
+2
100.00

 

Denmark
1
1
0
0
3
2
+1
100.00

 

Romania
1
1
0
0
3
2
+1
100.00

 

Bulgaria
1
1
0
0
2
1
+1
100.00

 

North Korea
1
1
0
0
2
1
+1
100.00

 

Colombia
1
1
0
0
2
1
+1
100.00

 

Algeria
1
1
0
0
1
0
+1
100.00

 

East Germany
1
1
0
0
1
0
+1
100.00

 

United States
1
1
0
0
1
0
+1
100.00

 

Wales
1
1
0
0
1
0
+1
100.00

 

New Zealand
1
1
0
0
4
0
+4
100.00
China PR
1
1
0
0
4
0
+4
100.00

  

Switzerland
1
0
1
0
2
2
0
0.00

 

Norway
1
0
0
1
1
2
-1
0.00
Watch World cup Live with ExpressVPN
Easy set up
30-day money back guarantee 
 Save 49%
Watch Football World cup live with #1 VPN
We may earn commission from buying our links. For the record, This Website does not condone copyright violation with the help of a VPN as we promotes online privacy and security afforded by Virtual Private Networks